Panta Rhei II is a Nicholson 38, built in 1974.
In her day, the Nicholson 38 was considered a superior yacht. In a motorsailor trial she came first in the category 'emphasis on sail' and she was praised for showing superior craftmanship. 134 Nicholson 38s were built, the last one in 1976 when she was considered too expensive to build. The competition offered cheaper yachts in the category and Camper and Nicholson did not want to lower the standards to meet the prices and the demands of the market.
The Nicholson 38 is a ketch. She has a very safe, sheltered center cockpit and she sleeps 6 in three cabins (aft cabin, saloon and fo'c'sle)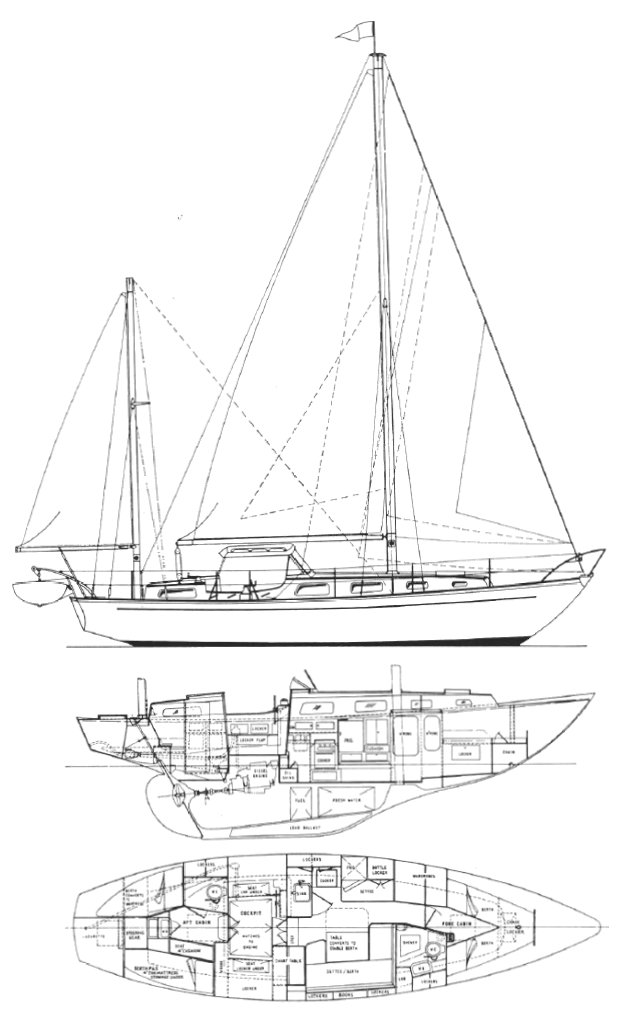 Panta Rhei II is one of the later Nicholson 38s. Her build number is 128 and, like all 38s, her hull was bult by Halmatic.
Specifications:
Mitsubishi engine 50HP
9 sails by Goldfinch, Whitstable, in good condition, including storm sails, mizzen staysail and gennaker
Winter cover, full length, with mizzen mast down.
2 chart tables and communication corner, custom built.
HOTVAC osmosis treatment 2010.
3 anchors
navigation lights
Wind generator
Battery charger
hot and cold water pressure system
new toilet
original Flavel cooker with oven and griddle
cool box
large custom made galley/charts table
inflatable dinghy in need of some repairs
4 compasses
3 GPS'
Open CPN and qtVLM Nav systems
NKE auto pilot
AIS for laptop (OS and WIN) and Raspberry Pi Linux (laptop and Raspberry not included)
RX/TX 27 MC
various flags
lots of spare parts and tools
Layin in the Netherlands, Zeeland area.
Asking price €61.000
For further information and/or an appointment to view the boat, please contact the owner Mr. Aat Ruts: angl.ruts@gmail.com
Lying Netherlands Zeeland.
Price 61.000 euro's
For further information and appointment to visit, please contact e-mail: angl.ruts@gmail.com